Kids electric three-wheels scooter RACCEWAY®, white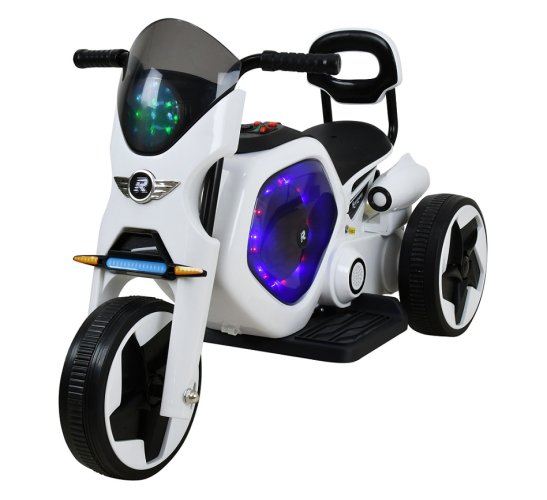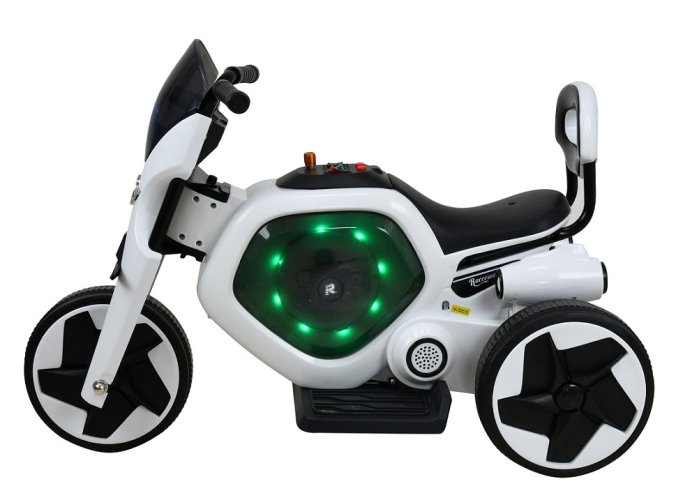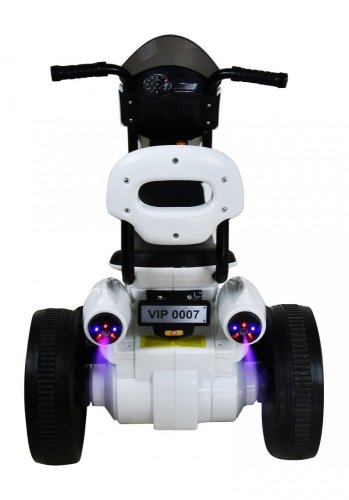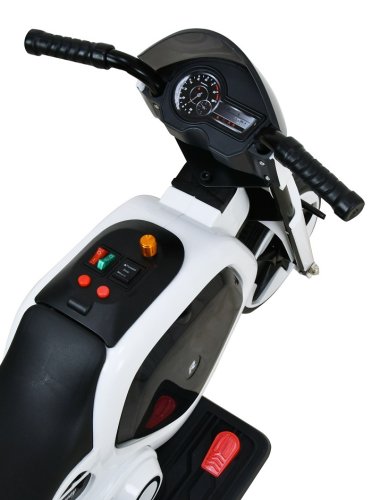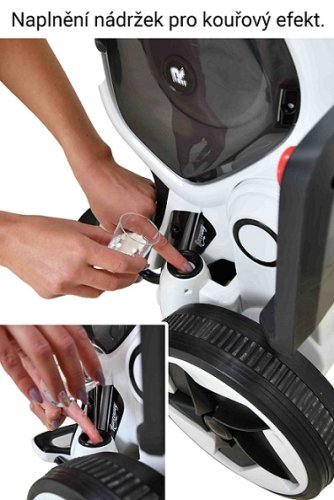 Child electric tricycle in modern design for charging battery. The tricycle is designed for one child and is made of durable plastics. Press the button to turn on sound and light effects. The course of the tricycle is controlled using a gas pedal, which is located on the stage.

- electric motor
- Light and sound effects
- Smoke effect of steam
- 3 High quality PU wheels ensure stability

Technical parameters:
- 6V/4.5 Ah battery
- 6V/25W engine
- charging battery
- CE certificate
- Weight 6.4kg
- Designed for children from 3 years of age
- max. Load capacity 25kg
- Dimensions 81 x 39 x 58 cm

speed 2.5 - 3.5 km/h
range - 1.5 hours at average load

The steam effect is obtained by filling the nozzles (flue). Press the center of the nozzle to open the reservoir and pour 1dCl of distilled water into the reservoir while holding the center of the nozzle. We add water to both side nozzles. After switching on the green switch on the front control panel, steam begins to release from the nozzles.