Electro scooter RACCEWAY® CITY 21,white+Rear carrier gratis-personal collect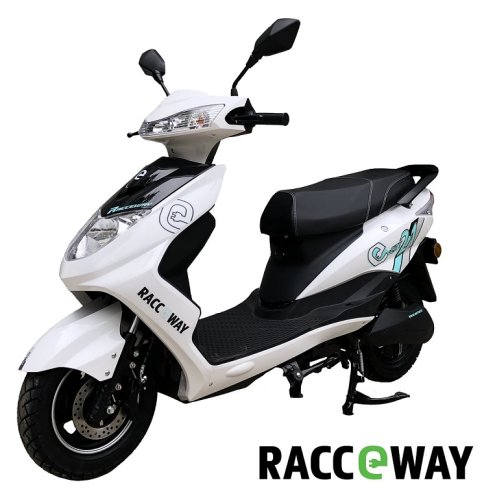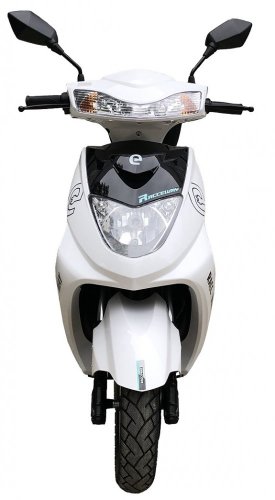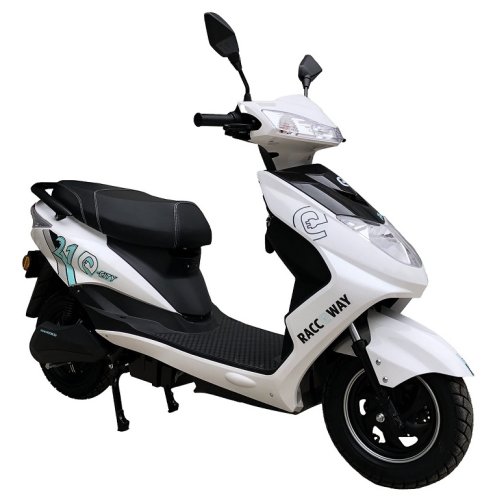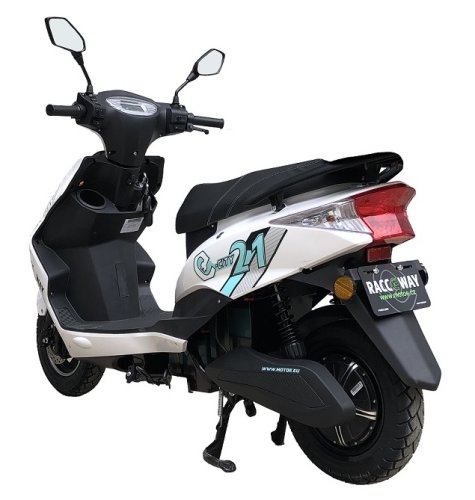 ---
---
Product code
MOTOE-3-03-RO
---
engine 1500W, speed 45km/h, battery 20Ah/72V, drive up to 59km, lead battery, remote control with alarm, bearing 150kg, including rear vehicle More
The E-City electric scooter due to its parameters falls into the category of small motorbikes (speed up to 45km/h and power up to 4kW), so it is necessary to have driving licenses AM. This can be done since 15 years. At the same time, all owners of driving licenses B, C and D. have it automatically.
As is the case with electric vehicles, it is characterized by environmentally friendly, zero production of fumes and very quiet operation. Thanks to the 72V voltage, the model looks very lively and has super suspension. Under the handlebars are two smaller storage spaces where you can store the necessary things.
The number of people who carry the scooter is 2, but there are not so many places for two. It is more comfortable for one rider.
It is equipped with a 1500 W engine and the maximum speed is 45 km/h. It should be borne in mind that the scooter does not have a removable battery, so it is ideal for those who have no problem parking near the electrical outlet.
The scooter has the possibility of locking the handlebars. For protection against thieves, alarm for remote control with the possibility of keyless start is built.

Parameters:

Engine 1500 W
Battery capacity 20 Ah
Battery voltage 72 V
Battery type lead
A climb of 15 degrees
Charging time 6-8 hours
Front brake disk
Rear brake
Weight 104 kg
Load capacity 150 kg
Removable battery does not
Maximum speed of 45 km/h
Range up to 59 km
Dimensions (DXŠXV) 1860 x 730 x 1080
Wheel size front back 10 "/10"
Driving license am
Number of persons 2

We will assemble, adjust and complete training for you. Possible only personal collection at our dispensers Dobroměřice or Slušovice.